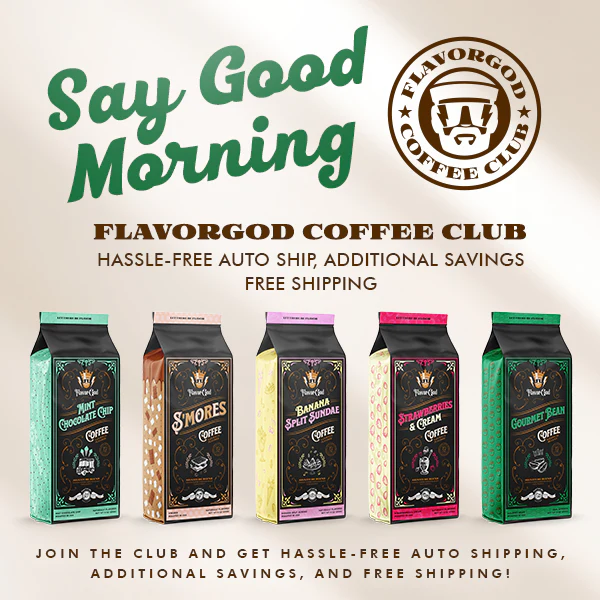 Q: WHAT FORMAT IS THE COFFEE IN?
A: All of our coffee comes pre-ground
Q: WHAT TYPE OF ROAST IS THE COFFEE?
A: All of our coffee is a Medium Roast
Q: DOES FLAVORED COFFEE HAVE SUGAR, CALORIES, OR CARBS?
A: No , our coffee is sugar free, free from calories and carbs!
Q: HOW MANY CUPS CAN YOU MAKE WITH 1 BAG?
A: About 25 based on 10 grams per serving
Q: WHAT ARE THE NATURAL FLAVORS? HOW IS IT NATURALLY FLAVORED?
A: We have 5 flavors for our naturally flavored coffees. Our flavors include Strawberries & Cream, S'mores, Mint Chocolate, Banana Split Sundae, and a gourmet blend.
ABOUT OUR DELICIOUS BEANS
SUPERIOR BEAN SOURCING
We ensure that ours are the best coffee beans around with our commitment to small-batch roasting & intimate sourcing relationships with the best coffee farms and growing regions, and rigorous grading requirements.
QUALITY FROM BEAN TO BREW
We source 100% arabica beans when crafting our coffee. Each coffee bean requires a unique balance of temperature and time to reach its individual peak of aroma, acidity, body and flavor. This hand-crafted process makes no compromises on the selection of beans, roast profile and brewing method to ensure you get an exquisite cup every time.
ROASTED TO PERFECTION
Roasted to perfection by our master roasters and packed into one-way valve bags for maximum freshness and flavor, you'll taste the difference.
us vs. other guys
USE FOR VARIOUS BREW METHODS
NO ARTIFICIAL INGREDIENTS OR CHEMICALS
IMMEDIATELY PACKED & SEALED