Skip to product information
Have Questions? Message us!
Text

or
Sale price
$10.00
Regular price
$10.00
Unit price
/
per
Sale
Sold out
+10.00 Reward
Points
Flavor God Bacon Lovers Seasoning: Savor the smoky essence of crispy bacon in every bite. Elevate your dishes with this irresistible flavor bomb!
View full details
Added to Cart
Bacon Lovers Seasoning
Add $ more to qualify for Free Shipping!
PAIR IT WITH THESE CUSTOMER FAVORITES
WHAT'S INCLUDED?
Bacon Lovers Seasoning
The Vegan Seasoning, Meat lovers can drool over! No matter your diet choice everyone should be able to enjoy the taste of bacon! This blend is robust with ... Read More
Does it fit my diet?
Gluten Free
Dairy Free
Non GMO
Kosher
Keto
Paleo
Vegan
No Fillers
No Msg
No Sugar
0 Carbs
View All
View Less
What can I use it on?
Eggs
Chicken
Potatoes
Vegetables
Tofu
Pasta
Sauces
Popcorn
Salad
View All
View Less
What are the ingredients?
+ Onion, Garlic, Sea Salt, Paprika, Black Pepper, Cumin, Coriander, Natural Hickory Smoke Flavor (sunflower oil, smoke flavor)
Are there any allergens?
+ ** No Meat Used in Seasoning **
Seasonings are mixed in a facility that may use peanut, tree nuts, milk, soy, shellfish, fish, wheat, and egg ingredients.
What combo packs include Bacon Lovers Seasoning?
FEATURED REVIEWS
FLAVORGOD FEATURED REVIEWS
Verified buyer
Being on a low sodium diet, I use 1/4 tsp. on my eggs for breakfast. It makes such a difference from eggs without salt. I use it on other things as well, but this is what makes my breakfast worth eating!
Lenora Costello
05/28/2023
FLAVORGOD FEATURED REVIEWS
Verified buyer
This allows me to cook hamburgers.
No joke, I can't Cook a burger without this stuff. For me it tastes like a restaurant every time. Love you!
Amanda Generous
05/06/2023
FLAVORGOD FEATURED REVIEWS
Verified buyer
I have been using the cheese seasoning for years on my salads…I recently ordered the bacon seasoning and OMG!!!! What a difference it makes to put the two together!!! I also use it in my eggs for breakfast. Yummy!!!!
Margi Wright
04/13/2023
FREQUENTLY BOUGHT TOGETHER
Bacon Lovers Seasoning RECIPE CORNER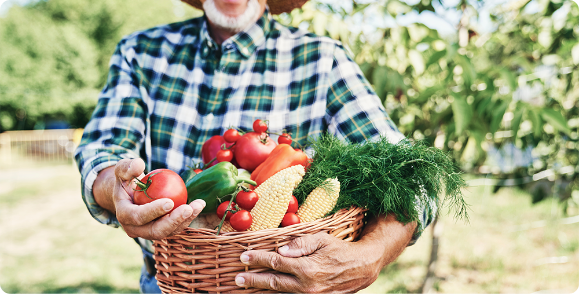 BLENDED & BOTTLED IN USA
All our seasonings are blended and bottled in USA. We pride ourselves in using the best raw spices, and never compromise on quality.
NO PRESERVATIVES
There is no place for preservatives when it comes to high quality, healthy seasonings. No GMOs, MSG, fillers, anti-caking agents, or any other junk either. Just pure, clean flavor!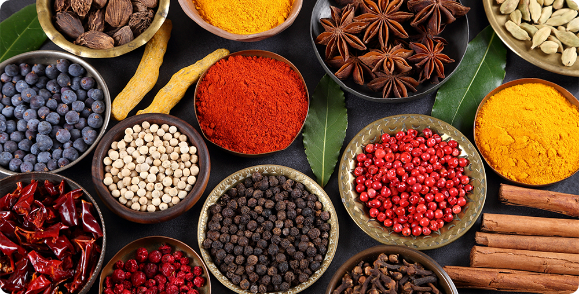 CUSTOMER REVIEWS
Dosnt give much flavor as expected
Always delicious. The only thing I use on my hamburgers
Five Stars
This is an excellent company to do business with!!
⭐️⭐️⭐️⭐️⭐️
Bacon Lovesers
I loved it.All your products are amazing.
THE FACE BEHIND THE TASTE!
Christopher Wallace started blending his own seasonings after realizing how much sodium, sugar and preservatives are added to store bought seasonings. He made a vow to never add any fillers or preservatives - 150 countries and over 1 million customers later FlavorGod Seasonings are still guilt-free.
Chris Wallace
THE FACE BEHIND THE TASTE!
FAQS
Q:

Is Bacon Lovers a Sweet or Savory Bacon Flavor?

A: It is more of a smoky flavored bacon.

Q:

Is Bacon Lovers like Bacon bits?

A: No, this contains no bacon, like bacon bits, it is just a seasoning of herbs, spices and smokey flavoring.

Q:

Can vegetarian use it?

A: Yes, it is vegetarian and vegan friendly! There are no animal products.

Q:

Is the serving size recommended for a meal for one person or a recipe for multiple servings?

.

A: Our 1/4 tsp serving size is for a single meal for 1 person.

Q:

Are there any allergens?

A: Bacon Lovers is gluten and dairy free. It does include Tree Nuts. The seasonings are mixed in a facility that may use peanut, tree nuts, milk, soy, shellfish, wheat and egg ingredients in the facility.

Q:

My product was not filled to the top

A: Each of our seasonings has its own net weight based on the density of the ingredients used. Since we use the same bottle for all of our flavors, some might look like they do not contain as much as other flavors.
CHECK OUT OUR COMBO PACKS
W/ BACON LOVERS SEASONING
Choosing a selection results in a full page refresh.
Opens in a new window.