Skip to product information
Have Questions? Message us!
Text

or
Sale price
$7.25
Regular price
$14.99
Unit price
/
per
Sale
Sold out
+7.25 Reward
Points
Unlock authentic Italian flavors with Flavor God Pizza Seasoning. Crafted with premium ingredients, this irresistible blend unlocks the authentic flavors of Italy in every bite.
View full details
Added to Cart
Pizza Seasoning
Add $ more to qualify for Free Shipping!
PAIR IT WITH THESE CUSTOMER FAVORITES
WHAT'S INCLUDED?
Pizza Seasoning
The Pizza seasoning is great on EVERYTHING. Some examples include; chicken, vegetables, rice, steak, popcorn, and fish. It literally makes anything taste like pizza. For those clean eaters ... Read More
Does it fit my diet?
Gluten Free
Dairy Free
Non GMO
Kosher
Keto
Paleo
Vegan
No Fillers
No Msg
No Sugar
0 Carbs
View All
View Less
What can I use it on?
Eggs
Chicken
Beef
Pork
Shrimp
Turkey
Burgers
Seafood
Potatoes
Vegetables
Tofu
Pasta
Sauces
Dips
Popcorn
Salad
View All
View Less
What are the ingredients?
+ Tomato Powder, Garlic, Paprika, Sea Salt, Black Pepper, Basil Leaves, Coriander Powder, Oregano, and Parsley Flakes
Are there any allergens?
+ Seasonings are mixed in a facility that may use peanut, tree nuts, milk, soy, shellfish, fish, wheat, and egg ingredients.
What combo packs include Pizza Seasoning?
FREQUENTLY BOUGHT TOGETHER
Pizza Seasoning RECIPE CORNER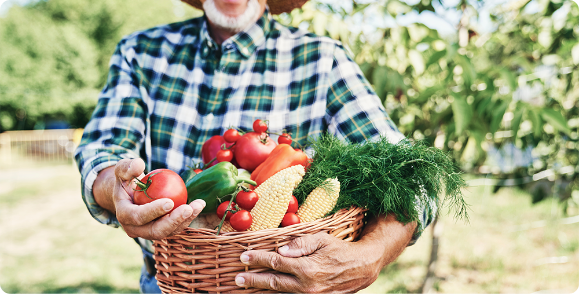 BLENDED & BOTTLED IN USA
All our seasonings are blended and bottled in USA. We pride ourselves in using the best raw spices, and never compromise on quality.
NO PRESERVATIVES
There is no place for preservatives when it comes to high quality, healthy seasonings. No GMOs, MSG, fillers, anti-caking agents, or any other junk either. Just pure, clean flavor!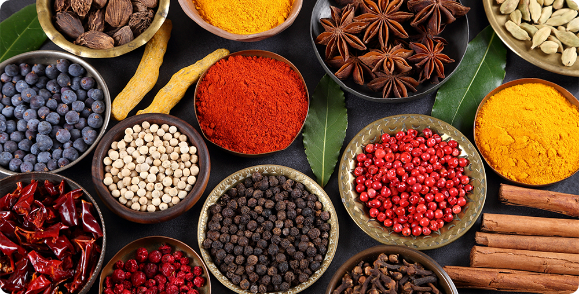 CUSTOMER REVIEWS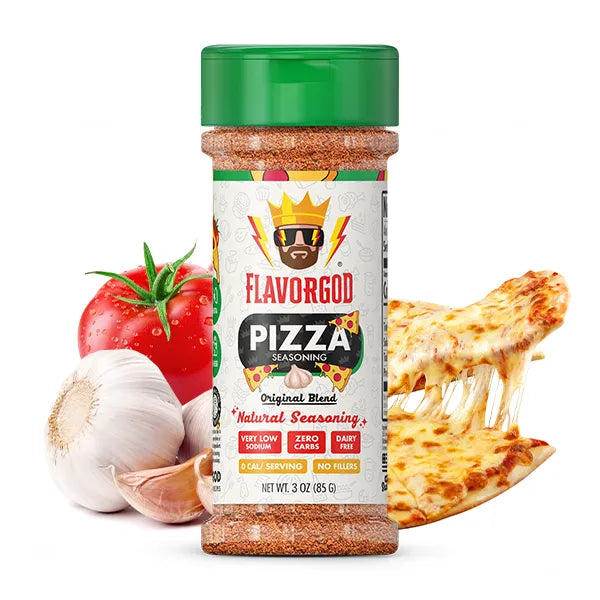 Solid
I was always on the fence with this product but decided to give them a try on their $5 sale. My favorite seasonings are the sweet ones. You cannot go wrong with sweets. Unfortunately the herb based seasonings did not live up to the hype. The Italian, lemon ppr, pizza and bacon all were subtly tasting on the finger but in the food had zero flavor in my opinion. I find that these seasonings are best a flor enhancers for snakes like popcorn. When mixed with food they loose any possible taste. Just my opinion.
Best seasonings!!
Love it! Tastes exactly like a slice of pizza. Delicious on meat & pasta!
yummy
Great taste. I use it on salad, chicken, eggs, veggies etc. Just enough spiciness without being overwhelming.
Delicious!
Best seasonings I have ever eaten. Love them.
THE FACE BEHIND THE TASTE!
Christopher Wallace started blending his own seasonings after realizing how much sodium, sugar and preservatives are added to store bought seasonings. He made a vow to never add any fillers or preservatives - 150 countries and over 1 million customers later FlavorGod Seasonings are still guilt-free.
Chris Wallace
THE FACE BEHIND THE TASTE!
FAQS
Q:

Is clumping normal for this product?

A: Clumping may occur depending on where the seasoning is stored and what the temperature of the area is. Simply give it a few good shakes and you'll be good to go! We recommend storing our seasonings in a cool, dry place to avoid this from happening

Q:

What can I use this on?

A: Our Pizza seasoning can be used on chicken, fish, french fries, and of course pizza

Q:

Is there a lot of sodium in this seasoning?

A: Our Pizza seasoning contains only 20mg of sodium per 1/4 tsp serving

Q:

Does this taste like pizza sauce?

.

A: Our Pizza seasoning does have tomato powder as one of the ingredients so it definitely does have the tomato taste of pizza

Q:

Are there any artificial dyes in it that makes it this color?

A: No, our products do not contain any artificial dyes or coloring. We only use all natural ingredients

Q:

Why was my product not filled to the top?

A: Each of our seasonings has its own net weight based on the density of the ingredients used. Since we use the same bottle for all of our flavors, some might look like they do not contain as much as other flavors.
Choosing a selection results in a full page refresh.
Opens in a new window.