Skip to product information
Have Questions? Message us!
Text

or
Sale price
$47.99
Regular price
$60.00
Unit price
/
per
Sale
Sold out
+47.99 Reward
Points
Introducing Flavor God's Dessert Combo + Classic Combo, where culinary dreams come true! From the sweet embrace of Chocolate Donut to the ... Read More
View full details
Added to Cart
Dessert Combo + Classic Combo
Add $ more to qualify for Free Shipping!
PAIR IT WITH THESE CUSTOMER FAVORITES
WHAT'S INCLUDED?
(6 Flavors)
Buttery Cinnamon Roll Topper
Flavor God Buttery Cinnamon Roll Topper: A heavenly blend of warm cinnamon and rich buttery goodness. Sprinkle magic on your treats and indulge in pure bliss!
Experience the ultimate indulgence with Flavor God Chocolate Donut Topper, a heavenly dairy free blend that takes every bite to new heights.
Unlock a world of explosive flavors with Flavor God Everything Seasoning. A divine blend of herbs and spices, it transforms any dish into a culinary masterpiece. Taste the magic
EVERYTHING SPICY SEASONING
Ignite your taste buds with FLAVOR GOD EVERYTHING SPICY Seasoning—a fiery fusion of heat and flavor that adds a kick to any dish
A premium blend all about garlic. It combines aromatic spices, herbs, and fresh garlic, enhancing your dishes with a burst of rich flavor.
Fusion of zesty citrus and aromatic garlic capturing the essence of freshly ground garlic, paired perfectly with a zesty lemon twist & fresh herbs.
Buttery Cinnamon Roll Topper Nutrition & Ingredients
Chocolate Donut Topper Nutrition & Ingredients
Everything Seasoning Nutrition & Ingredients
Everything Spicy Seasoning Nutrition & Ingredients
Garlic Lover's Seasoning Nutrition & Ingredients
Lemon & Garlic Seasoning Nutrition & Ingredients
FREQUENTLY BOUGHT TOGETHER
Dessert Combo + Classic Combo RECIPE CORNER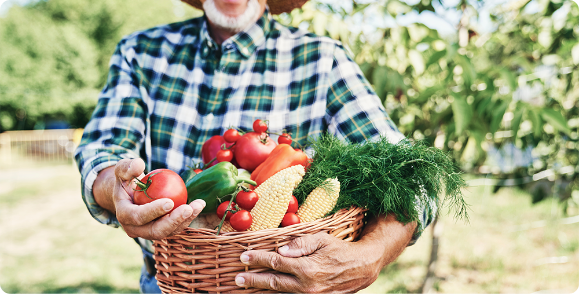 BLENDED & BOTTLED IN USA
All our seasonings are blended and bottled in USA. We pride ourselves in using the best raw spices, and never compromise on quality.
NO PRESERVATIVES
There is no place for preservatives when it comes to high quality, healthy seasonings. No GMOs, MSG, fillers, anti-caking agents, or any other junk either. Just pure, clean flavor!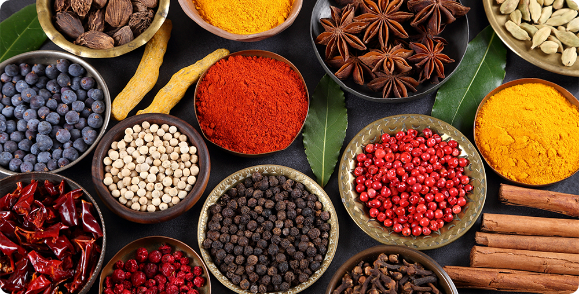 CUSTOMER REVIEWS
These are some of the best seasonings I have ever tried. I use them on a daily basis.
Love the seasons. My number 1 flavor is everything season. I always run out of that one first
Awesome
Great stuff taste delicious
Delicious
I would 100% recommend these seasonings! All of them taste so good!
THE FACE BEHIND THE TASTE!
Christopher Wallace started blending his own seasonings after realizing how much sodium, sugar and preservatives are added to store bought seasonings. He made a vow to never add any fillers or preservatives - 150 countries and over 1 million customers later FlavorGod Seasonings are still guilt-free.
Chris Wallace
THE FACE BEHIND THE TASTE!
FAQS
Q:

What does Classic Combo Pack mean?

A: These are our first four flavors that Chris Wallace came out with when he started Flavor God making these the "classics"

Q:

What can I use the dessert toppers with?

A: They go great in coffee, smoothies, yogurts, protein shakes, oatmeal and so much more!

Q:

Are these flavors all natural?

A: Yes, all of our seasonings contain all natural ingredients

Q:

What makes Flavor God different from other seasoning brands?

.

A: Flavor God uses all natural ingredients but most important, our seasonings are crafted with health in mind. We understand that a lot of seasonings out there are filled with sodium and other unwanted ingredients. That is why our blends are very low in sodium and sacrificing nutritional value is not an option for us

Q:

Where are your seasonings made?

A: We use herbs and spices from around the world and our seasonings are crafted in the USA

Q:

Why was my product not filled to the top?

A: Each of our seasonings has its own net weight based on the density of the ingredients used. Since we use the same bottle for all of our flavors, some might look like they do not contain as much as other flavors.
Choosing a selection results in a full page refresh.
Opens in a new window.